How To Start A Craft Business With Bluprint – Are you a crafty person?  Do you have a knack for making things that others swoon over?
Did you know that not everyone is crafty? LOL!!  Yup.. not everyone can turn their love of handcrafted items into things that people want.
But, if you are a crafty person, find yourself finding ways to re-purpose things, or reuse items to make them unique then you are lucky and you could be making money from something that you love doing.
Turn Your Love of Crafting into a Business and watch people go crazy for your goodies.
There is a great site called Bluprint that can help you with all your crafting needs.
No matter what your crafting style, or what your ideas might be they have you covered.
They offer crafting classes, kits, supplies, patterns and so much that anyone in the mood to craft will be in heaven.  And, the best part is that if you love to craft, you can earn money selling the items you make.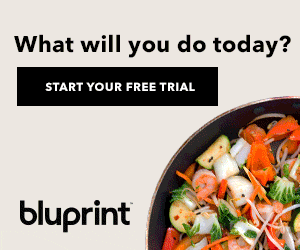 Selling your crafts is easier than you might think.  Just setting up a Facebook group and inviting people to it, and listing your crafts in that for sale is a good start.
You can also set up your own Etsy store, or create your own website.
There are many options when it comes to selling your handmade products.
Maybe you have always wanted to craft but just didn't know where to start. Well, Bluprint offers over 1000 online classes so no matter what you are into, they probably can get you started on your way to making all sorts of amazing things, to make a profit from.
Don't sell yourself short when it comes to making money on things you create.  Keep in mind, that not everyone has time, or knows how to make crafts and that means that what you make is worth the price you put on it.
Many times I have thought, boy I would love to learn how to make such and such.. but yet, I have no time so I am happy to buy it from someone who is earning a living doing their craft.
Try Bluprint For Free
Get a free trial of Bluprint via this link now!
Do you make crafts and sell them?  Drop your link in the comments so I can check out what you do.
More Home Business Ideas